So every time I am designing something new I find myself either searching Google or opening up a gang of four (GoF) book to aid me. I searched for a bit trying to find a handy-dandy flash card showing class diagrams and purposes for the basic GoF patterns but was unable to locate a good one (for free). So I made my own.If you see any mistakes or improvements please post here and I will update the docs.
If you find this useful, please consider making a donation, even if it is just a few dollars. The ad revenue for this site doesn't quite cover rent…
There are multiple formats you can download in:
PDF Cards: Get it!
Poster: Get it!
Page 1: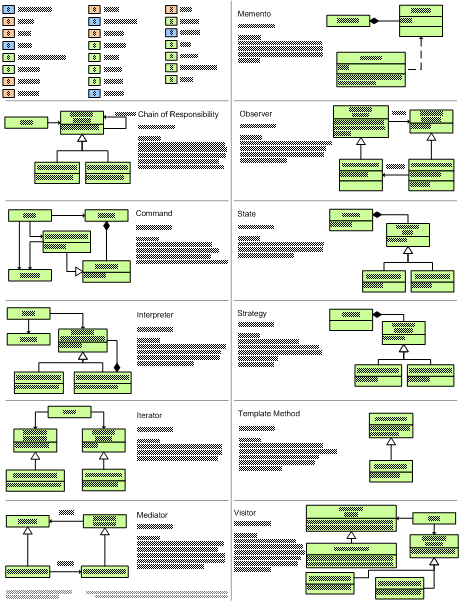 Page 2: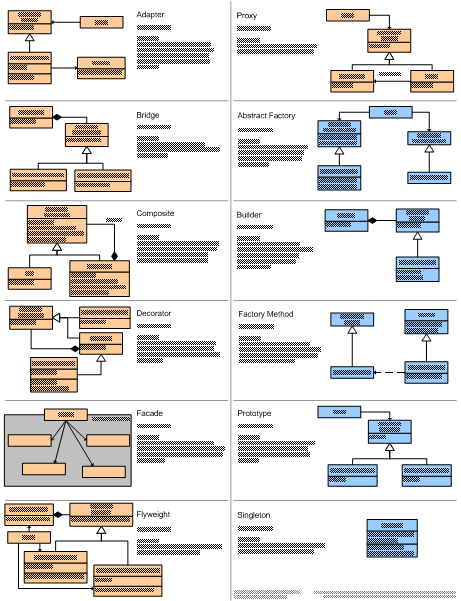 Enjoy!