TENTATIVE SCHEDULE FOR FUTURE POSTS:
PART 6: WOOD BENCHES
PART 7: PREPARING ELECTRICAL AND PLUMBING
PART 8: COUNTERTOPS
PART 9: FIREPLACE FINISHING
PART 10: EQUIPMENT INSTALLATION
PART 11: PERGOLA
Background…
My family are a back yard kind of people. We enjoy playing in the back yard, cooking out, sitting around the fire pit, etc. When we moved into a new house about a year ago we found that our small and poorly draining yard was not going to cut it. Any time it rained or the sprinklers ran the yard stayed wet for a week, leaving us with an outdoor space that was inadequate for our needs. Since we were going to need to take care of the drainage anyhow we set about designing a new living space.
I love to build things – furniture, woodturning, construction, software, teams, etc. – so we decided to do most of it ourselves and have people come in to do the pavers. I've laid pavers myself before but this is a very large space, around 1,000 sqft, so it made sense to have someone else do that part.
This series will cover the project from start to finish and will hopefully provide some important details on the right and wrong way to do things along the way, some lessons I learned, and hopefully some inspiration for DIY hopefuls out there. This will be published in multiple posts through the course of the project.
Project Planning
The first part of planning an outdoor living space is coming up with what you want to do, given your budget. We literally spent months looking at pictures, stocking up on ideas, and looking at the back yard from many angles to get a solid feel for what we wanted to do.
As you do this it is good to have a general feel for what things cost so that you can guide your style choices with concepts that match your budget. For example, bluestone around here is roughly $8.60 / sqft. So I can easily figure that if I cover a 100 sqft patio with this material that it would cost roughly $860 just for stone. I can then rough estimate that materials like paver base, gravel, etc. will be 20% of cost and can then determine that a 100 sqft patio would be around $1,000. This is very, very rough math – but it will give you a quick idea whether you want to continue to look at pictures of tumbled travertine/marble or whether you should start focusing your attention on natural stone looking concrete pavers (or something in between).
Likewise, as you are searching keep your space in mind and what will fit best. In our case we knew we wanted an L or quarter circle shaped kitchen, a fireplace or fire pit, a patio space, and a pergola.
After looking at literally thousands of pictures we landed on wanting something like the following pictures for the living space in shape, space, and general style, with a few minor modifications: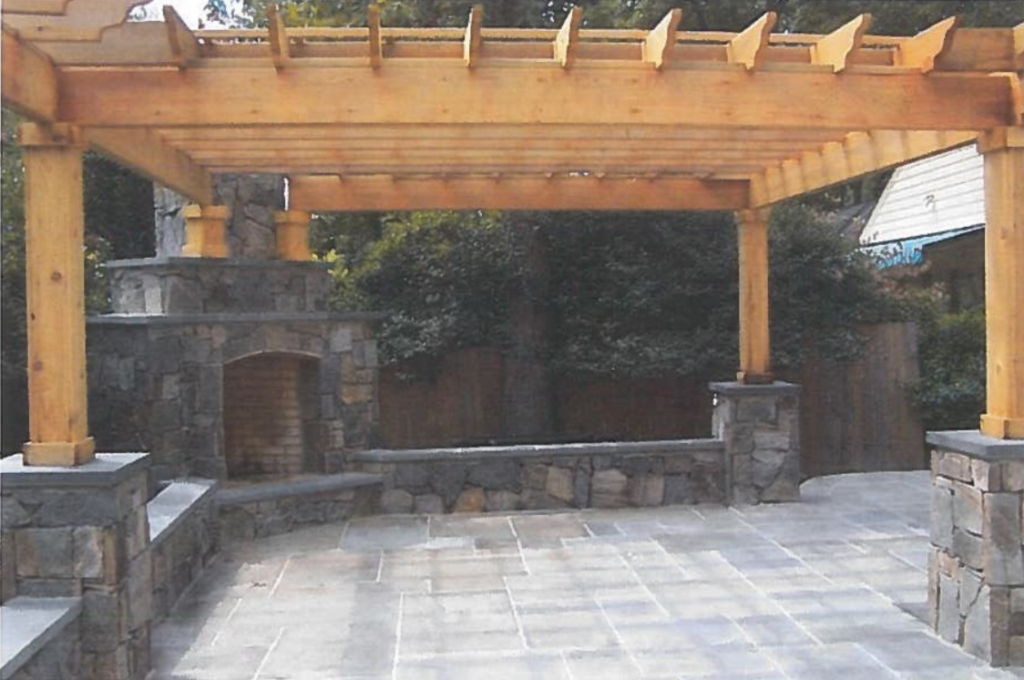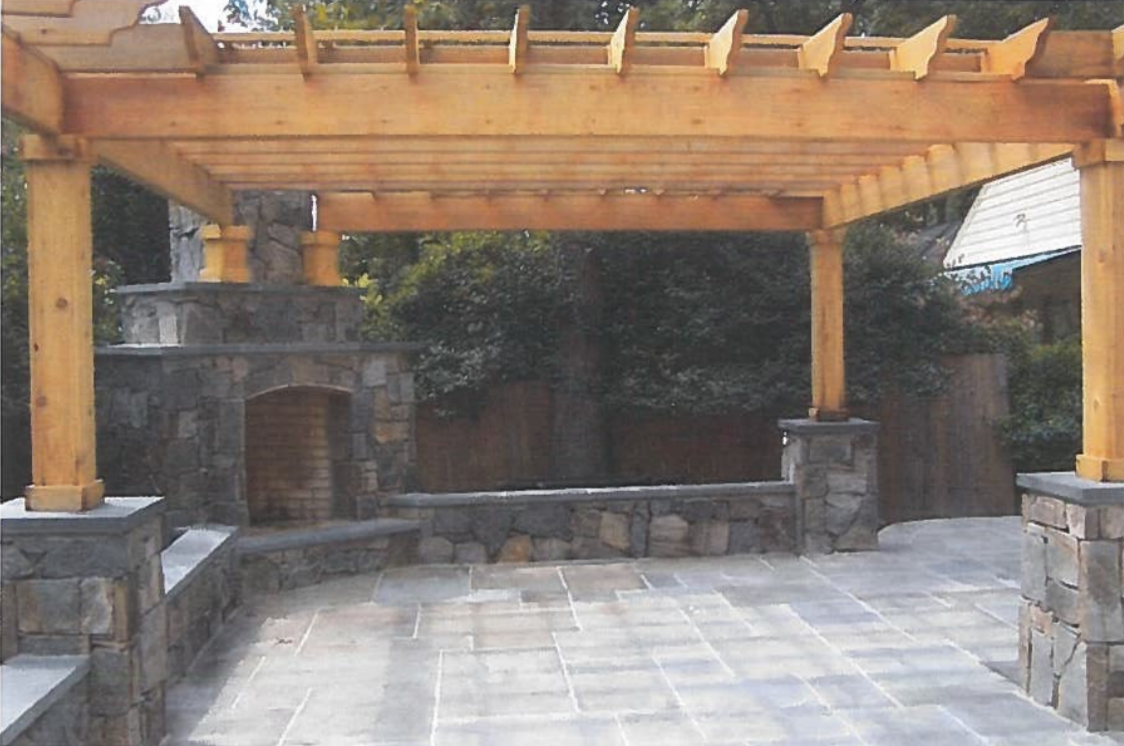 Outdoor space closest to what we were wanting.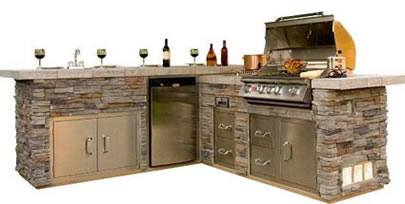 Outdoor kitchen roughly outlining what we were wanting.
From there we stepped back and started doing the planning. This is an art and there is no real how-to guide on this part – you just have to work with the ideas and figure out how they best combine to form the space you are desiring. For this you need to design how everything will fit into the space so that it matches dimensionally and the materials cost fits within your budget. This is where your rough math earlier comes in handy.
What we came up with was very similar to the pictures above, though we made some slight modifications (will show in a future post) to how things were laid out in the bar, fireplace, and pergola.
Here is the before and after of design we came up with: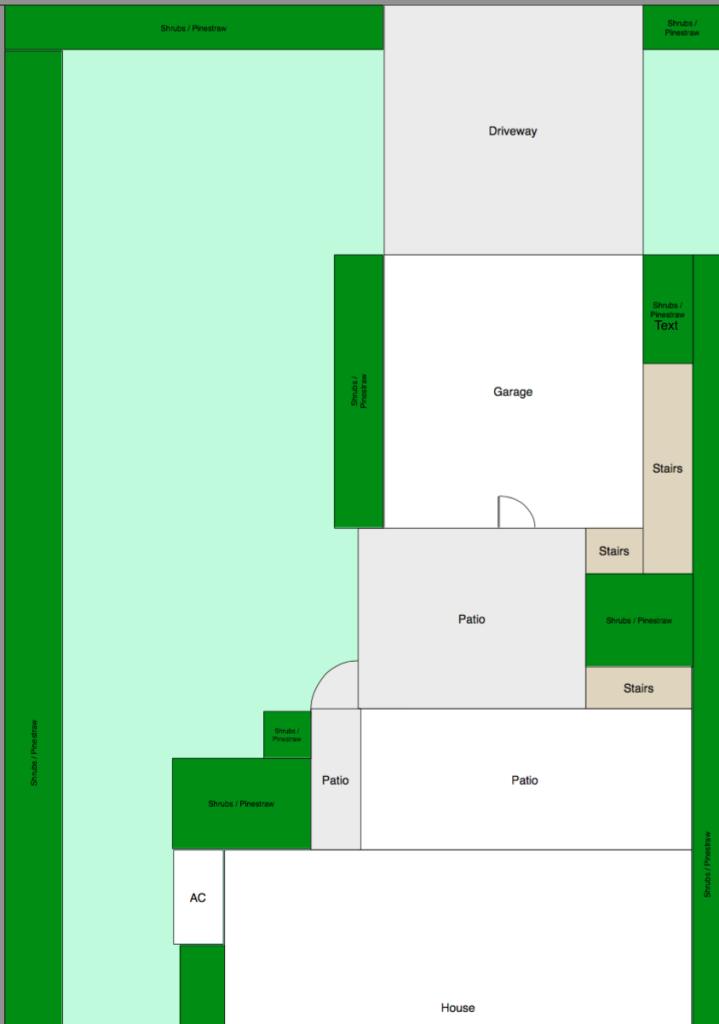 Yard before updates.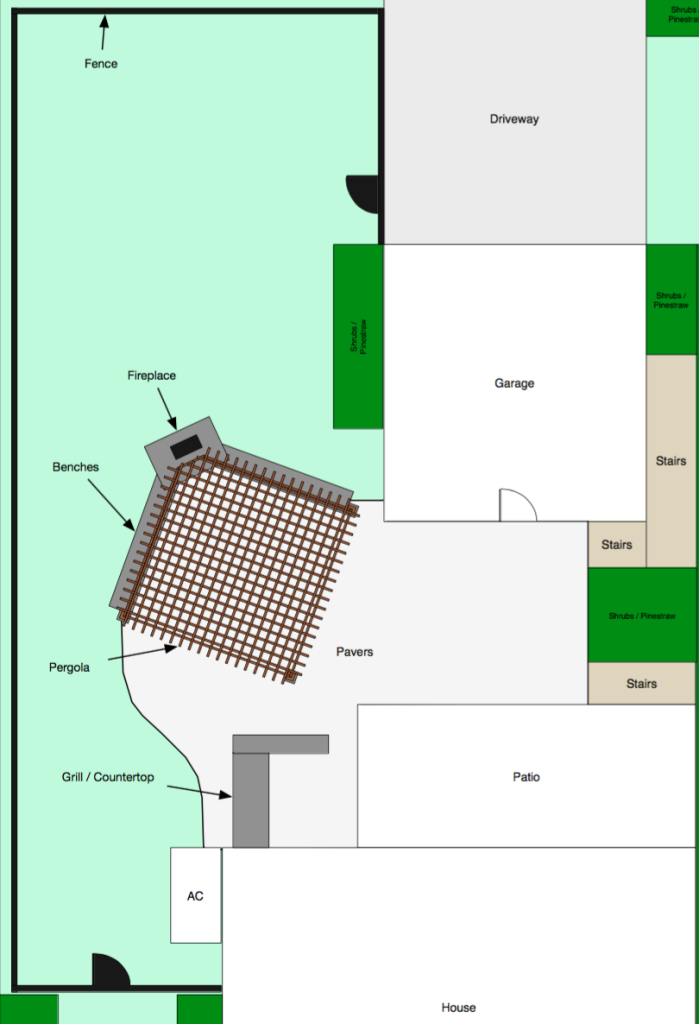 Yard after updates.
Next you'll need to determine what kind of lighting, gas, water, and any other utilities you'll need for the project. In our case we determined we were going to use low voltage LED light strips for under seat and under bar lighting. For the kitchen area we'd need receptacles to power the LED lighting and fridge, plus provide a way to plug in something like a radio. We also determined that we wanted to go with a gas fireplace over wood burning, primarily because the construction was simpler and it was very easy to shut down for the night when we are done. Finally, we wanted a sink for grey water use – hand washing only, basically. Knowing these details let us know what additional services and materials we would need for the project.
The final step of the design is to start picking out materials you want to use. We went through a wide array of materials, some of which are listed below. You don't need to finalize this decision now, however you do need a basic idea for what you want so that you can plan your construction to support it.
Here are some of the ideas we looked at: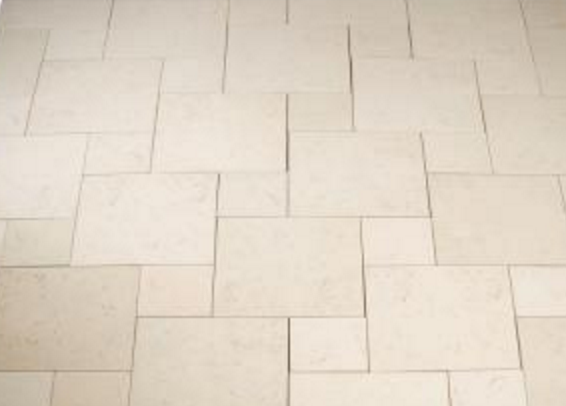 Limestone pavers.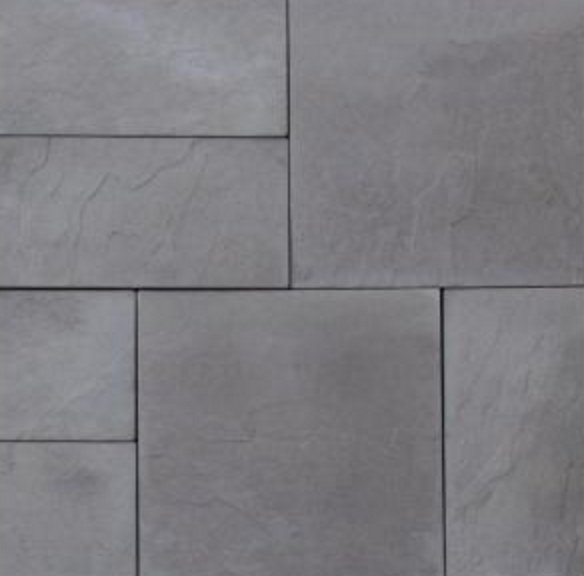 Grey faux limestone pavers.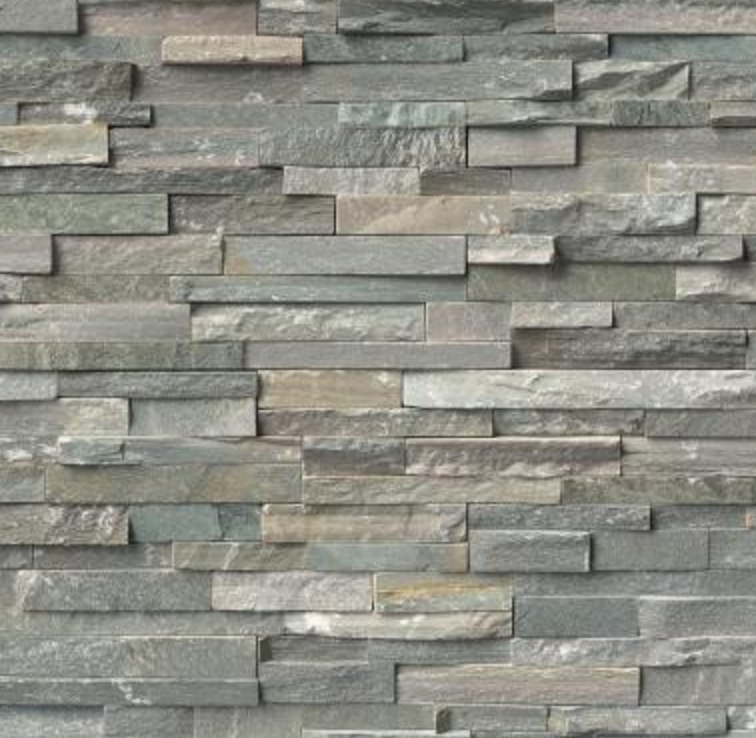 Bluestone wall stone/tile.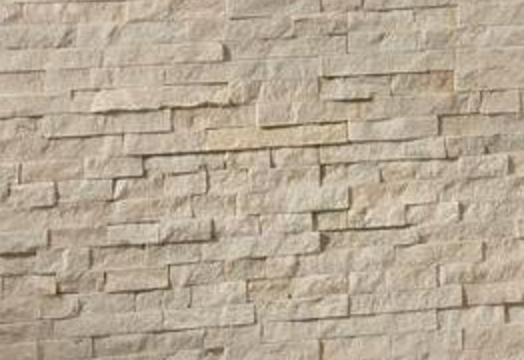 Hazy quartz (bad picture) wall stone/tile.
These are just a few of the many ideas we went through but ended up being some of the finalists. We also had finalists for grill, sink, fridge, pergola design, lighting, faucets, fence pattern, countertops, seating, etc. As this series dives deeper we'll reveal some of these choices.
The next post will cover laying the foundations for the project and preparing the base for the structures.
TENTATIVE SCHEDULE FOR FUTURE POSTS:
PART 6: WOOD BENCHES
PART 7: PREPARING ELECTRICAL AND PLUMBING
PART 8: COUNTERTOPS
PART 9: FIREPLACE FINISHING
PART 10: EQUIPMENT INSTALLATION
PART 11: PERGOLA